Lidaris at Laser World of Photonics 2022 | Messe München
Lidaris is no stranger to laser damage science. We have been attending events like Laser World of Photonics and presenting our research since around 2012. Find us at Laser World of Photonics 2022 event on the 26-29th days of April!

Lidaris at LWP 2022
This year, continuing with the tradition, together with other companies from Lithuania we are collaborating on one united stand to represent Lithuania's progress in the laser industry. Our team will present new solutions on how can you survive laser damage. Come meet us in Messe München on April 26-29 to learn more.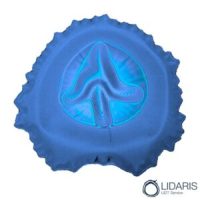 This year you will find our team of 5 in Hall B5 at Booth 449/7. Feel free to contact us before the actual event to schedule meetings, in which we can discuss our possibilities in more detail. Otherwise, do not hesitate to visit us at the booth.
About the Event
LASER World of PHOTONICS, the World's Leading Trade Fair with Congress for Photonics Components, Systems and Applications, sets standards since 1973—in size, diversity and relevance. And that with a first-rate portfolio. This is the only place that features the combination of research, technology and applications* (read more).
Contact to Schedule a Meeting
Email: info@lidaris.com
* Source: www.world-of-photonics.com
Have
Questions?
Feel free to let us know if you have any concerns. We can always help you with choosing the right solution for your specific needs.