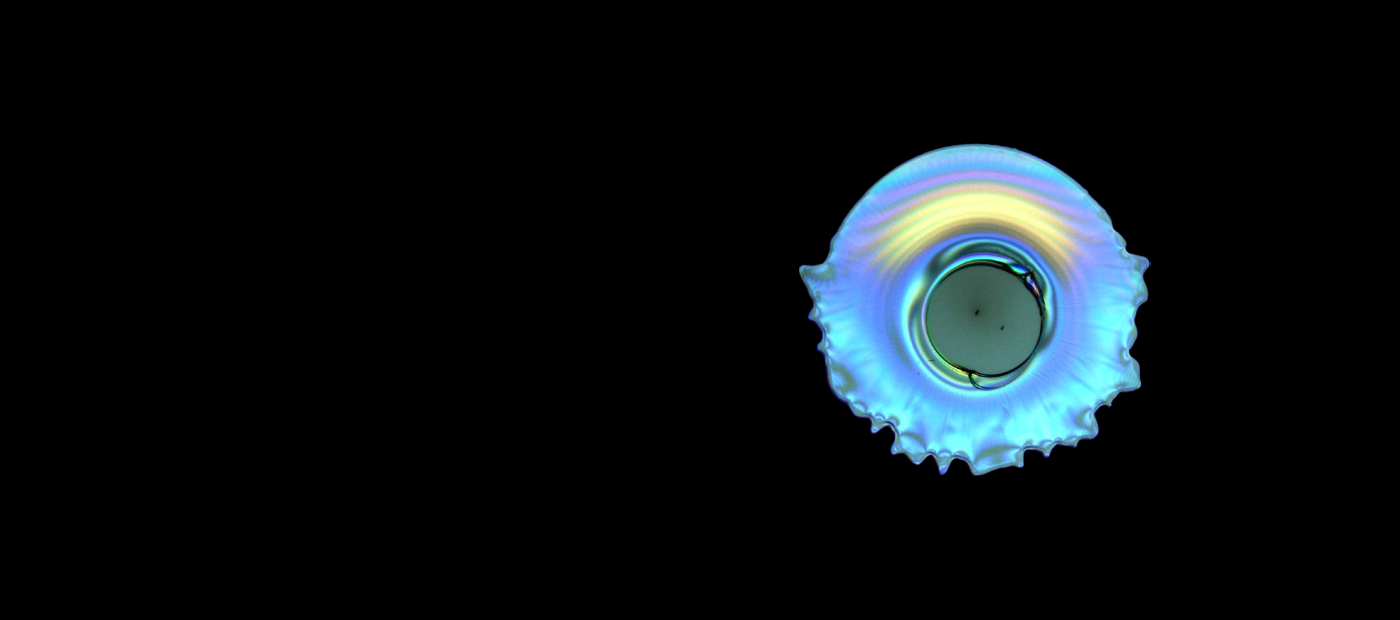 Mobile app calculator
Lidaris Calc is a free software tool for smartphones equipped with laser-related calculations that are frequently required in practice. Formulas are adapted for the laser community.
about the app
This application helps estimating laser fluence or irradiance as well as scaling of damage threshold in optical materials for different pulse durations. You can do this by providing intuitive parameters such as laser beam diameter, laser pulse energy or average power and repetition rate. It might be very useful for rough estimations when standing in front of optical table or designing new optical scheme.
App features
Intuitive Navigation
Important Formulas
Easy to understandexplanations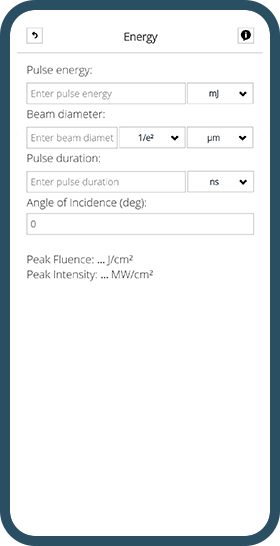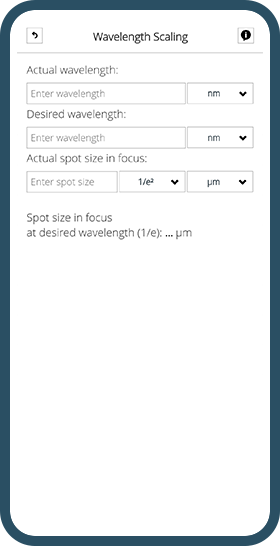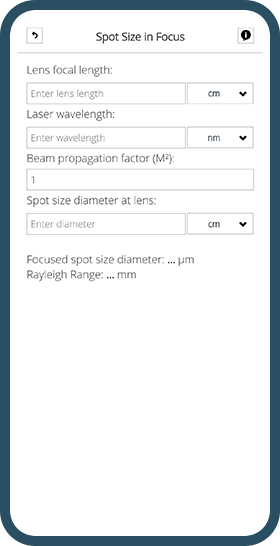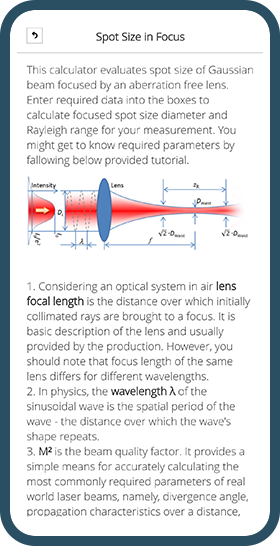 More tools
and useful information
Show all
Online Fluence calculator

Check out a calculator equipped with laser-related calculus that is frequently required in practice: such as laser fluence.

Find out more

›

New client guide

Here you will find usefull guidlines and suggestions for everyone, who is new the laser damage field.

Find out more

›

Laser Damage infobase

Check out a useful glossary of terms and simple explanations related to the main topics of laser damage terminology.

Find out more

›
Have
Questions?
Feel free to let us know if you have any concerns. We can always help you with choosing the right solution for your specific needs.