R-on-1 LIDT test
R(amp)-on -1 testing protocol provides preliminary information about the LIDT of the surface-limited samples (e.g. fibers, small crystals). It is also used to investigate the conditioning effect.


R-on-1 test explained:
Use this test for:
Testing of preliminary LIDT of surface limited samples (such as fibers or samples with small aperture: when S-on-1 is unavailable);
Investigation of conditioning/annealing effect (in combination with 1-on-1);
Only relatively compare production processes or vendors;
Test description
To perform an R-on-1 test procedure several test sites (minimum – 1, typically – 10, best – as as many as possible) are selected on the test area. Each of those sites is interrogated with a laser irradiation level (for instance, fluence) that increases step wise. Starting from very low irradiation values, it is linearly or non-linearly increased until a damage event is detected or the maximum irradiation level of the system is reached.  Based on the application each test site can be exposed to single or multiple laser pulses (S) at each irradiation level.
Known limitations and risks:
Not suited for characterization of samples with low defect density;
Not suited for large optics characterization;
Provides only a rough (not accurate) estimate of LIDT value (order of magnitude);
Continuous laser interaction with the material might also cause conditioning (annealing) or fatigue (accumulation or incubation) effects, which compromises LIDT accuracy;
Might be time consuming if incremental fluence is too small;

Most popular test parameters for this test
Wavelength
Pulse duration(1)
Repetition rate
Pulses per irradiation level
Interested?
1064 nm
10 ns
100 Hz
1000
ORDER
532 nm
5 ns
100 Hz
1000
ORDER
355 nm
5 ns
100 Hz
1000
ORDER
Custom
Check all availability or configure your own at my.lidaris.com
(1) effective pulse duration measured at Full Width Half Maximum
Testing
conditions
Check out all available testing capabilities. Identify your system in our "Available testing conditions" table.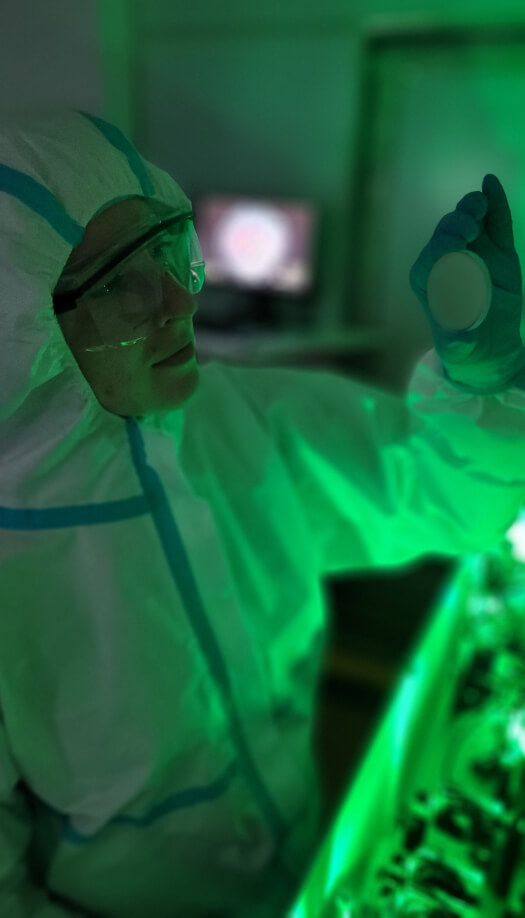 Optics Characterization Bundle for CW regime at 1070 nm

The testing package consists of multiple tests, which are carefully selected to address optics characterization issues at the CW regime.

Find out more

›

Lifetime + Certification Bundle for Industrial Grade fs-ps Laser Optics

The package consists of several tests carefully selected to address optics certification for critical applications.

Find out more

›
more tools
and useful information
Show all
Have
Questions?
Feel free to let us know if you have any concerns. We can always help you with choosing the right solution for your specific needs.