ISO LIDT Certification Test (21254-1,3)
This technique is designed to separate good and bad optics when end-use irradiation conditions are known. The procedure is fast and non-destructive for good optical elements.


Laser Damage Certification (Pass/Fail Test) explained:
Use this test for:
Checking/certifying laser damage performance of the entire production batch;
Check purchased optic's quality before use in critical applications;
Inspect whether optical element meets qualifications;
Validation of optics lifetime predictions;
Test description
To perform the Pass/Fail certification test procedure several test sites (minimum – 1, typically – 10, best – as many as possible) are selected on the test area. Each of those sites is then interrogated with a fixed laser irradiation level. In case all test sites survive irradiation without damage sample is certified as good enough for further use. Otherwise, the component does not meet the specifications and cannot be used anyway.
Known limitations and risks:
False-negative results are possible if optical element has low defect density (use raster scan instead);
False-negative results are possible if there is a delayed fatigue effect (use extended irradiation dose if possible);
No information about the actual LIDT;

Most popular test parameters for this test
Wavelength
Pulse duration(1)
Repetition rate
Pulses per irradiation level
1064 nm
8-10 ns
100 Hz
1 000
532 nm
5 ns
100 Hz
1 000
355 nm
5 ns
100 Hz
1 000
Custom
Check all availability or configure your own at my.lidaris.com
(1) effective pulse duration measured at Full Width Half Maximum
Testing
conditions
Check out all available testing capabilities. Identify your system in our "Available testing conditions" table.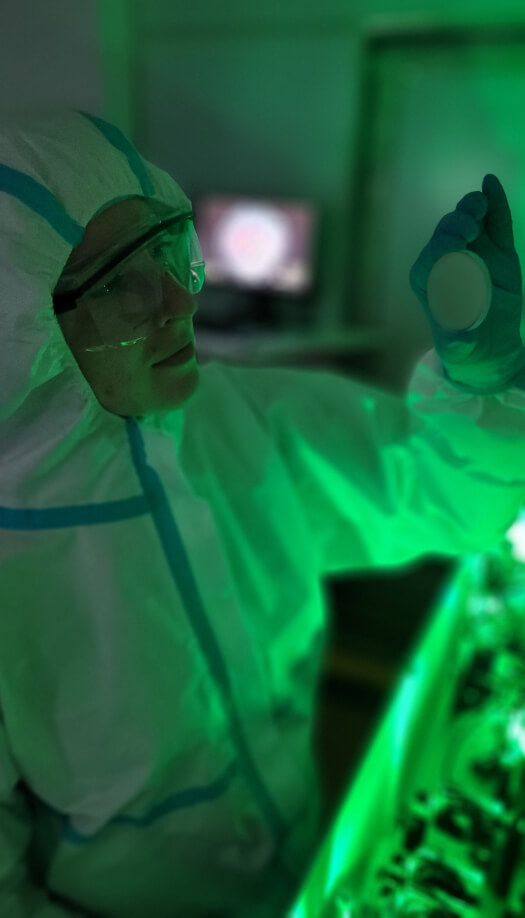 Optics Characterization Bundle for CW regime at 1070 nm

The testing package consists of multiple tests, which are carefully selected to address optics characterization issues at the CW regime.

Find out more

›

Lifetime + Certification Bundle for Industrial Grade fs-ps Laser Optics

The package consists of several tests carefully selected to address optics certification for critical applications.

Find out more

›
more tools
and useful information
Show all
Have
Questions?
Feel free to let us know if you have any concerns. We can always help you with choosing the right solution for your specific needs.