Lidaris at Laser World of Photonics 2017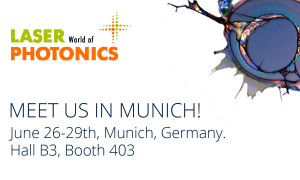 We are here to for you!
Visit us in Hall B3, at booth 403. It's a good place to talk about Your experience with laser damage phenomena and find a way to avoid it.
Want to make the most of your visit? Arrange sheduled meeting. Contact info@lidaris.com
Have
Questions?
Feel free to let us know if you have any concerns. We can always help you with choosing the right solution for your specific needs.